WELCOME TO FOUR DAUGHTERS
OUR VISION - FAMILY WORKING TOGETHER FOR THE FUTURE
Our mission: Quality beef sustainably produced by our family.
Four Daughters is a family operated beef enterprise from
South West Queensland, Australia. Our passion is to produce consistent high quality beef, while caring for our animals and environment so we are here for generations to come.
Do you share our vision?
We want to share our story of provenance and build our city country connections. Follow us on our socials to see why we do what we do.
We are family. We are Four Daughters Beef.
GET TO KNOW US
ORDERING FROM OUR FAMILY
As we are a true family owned paddock to plate grazing enterprise our domestic supply of black angus is only available by pre-order with a delivery every second month to selected pick up locations. 
Our next delivery date for 2023:
To be advised
If you would like to place an order, please follow the below process:
- Check out our Beef boxes in our shop! 
- Place an order
- Add extras if they are available
- Choose a pick up location.
Pick up & pay (payment on delivery).
PLACE AN ORDER
PREMIUM BLACK ANGUS BEEF BOX SELECTIONS
Our boxes are the ultimate premium beef experience! Depending on the box you choose, it is packed with 8 or 9 cuts of your favourite, juicy, flavoursome, export quality, Premium Black Angus Beef.
Four Daughters are proud to be able to offer a fresh supply of premium quality beef from our family to yours.
ORDER YOURS
SUPPORT LOCAL, BUY DIRECT
Our grass raised and 150 Day Grain Finished Premium Black Angus is supplied across the world, including delivery across Queensland and shipping to international export markets in China.
Buying directly from Four Daughters gives you the opportunity to support your local farmer and experience premium export quality 150 Day Grain Fed Premium Black Angus that is typically reserved for the international export market and fine-dining markets. All our cattle are raised on grasss and grain finished to ensure consistent high quality.
Our juicy, flavoursome Premium Black Angus and various delicious beef products are now available for you to try from within your own home, around your own table or cooked on your own BBQ. Delivery is available to a location near you with limited quantities available as this is a genuine paddock to plate product produced every second month.
SHOP LOCAL
Why our Pink Beef Box contains the cuts that it does! 
NATURAL FALL – WHAT IS THAT?
Put simply "natural fall" is everything that comes off the body of an animal. It is about sustainable beef production by ensuring all cuts are used up. The idea of natural fall is to share the story about the provenance (the history and story behind something) of the higher value beef and make it accessible to all. By offering natural fall, direct from our farm, one price is paid per kilo for the beef offering. This also means purchasing less often but purchasing bigger volumes! Most people have limited red beef meals as the most common is simply a steak or a mince dish. The idea is to encourage the chef "mum", "dad" or "kids" to experiment with different cooking styles, textures and flavours and talk about where their food comes from. The texture of the connective tissue when cooked adds flavour to different dishes and each cut requires different cooking styles. Natural fall is about engaging with all beef cuts. It is where societal values are moving to when considering sustainable food production and valuing food as a vital "need". It is true paddock to plate that offers consumers and families a value proposition which is based on the quality of the animal (not 1 specific cut) and what it has to offer to the cooking and eating experience.

We worked with our butcher to develop our mixed box offerings using all of the cuts from one animal.
We offer a Mini Pink which is a great choice for a single or couple and we offer The Original Pink Beef Box, a larger offering for the larger family.
This truely is the ULTIMATE PREMIUM QUALITY SUSTAINABLE beef box on the market.
We have been overwhelmed with lots of positive comments
We have been overwhelmed with lots of positive comments about our other cuts but particularly our mince and sausages! As there is a lot of this product on a carcass, we are pleased to see our customers are really happy with these cuts too!

There are 24 primal cuts produced from a carcass and all cuts need utilising. Not all cuts could be shared amongst the boxes hence we have additional products. Again, each animal only has 2 rib fillets. We have chosen to cut these in half so more families have the opportunity to 'add' this product to their order if they wish. (These do sell out quickly!)

Our provenance is true paddock to plate, from our family to yours! We don't want to collect beef and have a shop front. We are aiming to develop a customer base that we can support directly and who want to share the story of food production with their family and friends through conversation, cooking and sharing delicious meals together around a family dinner table! (Our table is always full and rowdy!)

And yes. We definitely eat our own beef!!   
WHAT PEOPLE SAY ABOUT OUR BEEF
Arrived when you said you would, great attitude towards the customer and a great product.
Mary
Fabulous friendly customer service, excellent beef, even received some tips about cooking the ribs! A wonderful family and business we're very happy to support.
Therese
"Quality like no other! I support Aussie Farmers. Thanks for the beef!"
ROB
Everything is done with friendliness, reliability, quality and good old fashioned service. 😊
OUR BEEF
Our Four Daughters Black Angus beef has been raised on grass and finished for 150 days on grain. Our branded product was initially developed for high end export markets and is now available direct to consumers. We focus on consistent high-quality beef that packs a full and flavoursome beef experience. We achieve this by feeding our beef only the best highly nutritious ration which is overseen by our animal nutritionist.
Due to the ever changing and challenging weather conditions we experience in Australia, we know that by finishing our cattle in our feedlot, we can manage the quality, supply and consistency of our product 365 days a year.
Our purpose is to consistently deliver premium beef that is known for its tenderness, juiciness, and flavour, delivered and loved worldwide.
Our Four Daughters 150 Day Grain Fed Premium Black Angus is guaranteed to the following standards:
- Meat Standards Australia (MSA) Graded – Scientifically Proven Tenderness Guaranteed;
- Grain Fed accredited under the National Feedlot Accreditation Scheme up to 150 days;
- Hormone Free.
TRY OUR BEEF
Paddock to plate
As we are a true paddock to plate grazing enterprise which produces export beef monthly, our domestic supply of black angus is also only available monthly.
Because of this, our ordering system is a little different to the rest. Please complete an order enquiry form for the product/s you would like to purchase and we will collate your order and contact you. As weights of some products vary, we take payment on delivery.
We are not a butcher or meat wholesaler as such. We are a grazing family who want to share our beef directly with you. Our core product is our Premium Beef Box & Whole Rump (Currently unavailable). Our other products are limited in numbers or only available after the boxes are complete.
SUPPORT LOCAL
BEHIND FOUR DAUGHTERS
We breed, trade, and raise cattle on our properties 'Old Bombine' & 'Mamaree' Meandarra, 'Woodlawn' Talwood and 'Bellevue' Yaraka located in Western Queensland, Australia. 
Our export 150 Day Grain Fed Premium Black Angus brand is known as 'Four Daughters', named after Bonnie, Molly, Jemima and Matilda. Each of the four daughters has been born and raised on the land, fostering a deep passion for agriculture, particularly beef cattle. Each of the four daughters are passionate about ensuring that future food production is sustainable and successful.
As a family owned and operated business, we are focused on conserving our natural environment so we can ensure production can continue into the 5th generation and beyond. We aim to produce beef in the most humane and efficient way possible while achieving consistently high-quality beef. 
GET TO KNOW US
This section doesn't currently include any content. Add content to this section using the sidebar.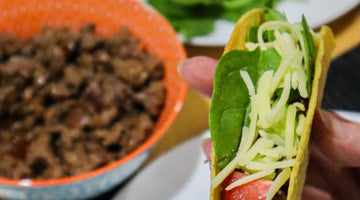 Taco Recipe
Did Someone say Taco's? The Foundations: 500g of Four Daughters Beef Mince Taco shells - soft or hard (no judgement ...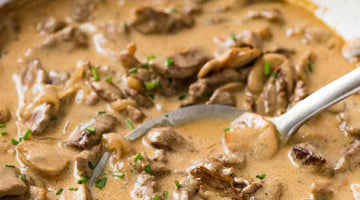 Beef Stroganoff
The Foundation:  1kg of Four Daughters diced beef  3 tbsp of plain flour  1 large onion, chopped 3 Tbsp of butter 3 ...
Delivery Locations
We organise delivery to a mutually suitable drop off location close to your chosen location. This delivery is included in the price of each product. Our delivery locations are listed below.
Delivery Locations Include: 
Sunshine Coast - Perigean Beach, Buderim, Caloundra, Woodford/Beerwah Turn off, Caboolture.
Brisbane - Indooroopilly, Springwood, Tingalpa, Kedron, Ipswich, Archerfield, North Lakes.
Gold Coast - Mudgeeraba and Yatala
Toowoomba, Dalby, Chinchilla, Miles, Condamine, Tara, Meandarra, Roma.
ENQUIRE ABOUT YOUR LOCATION