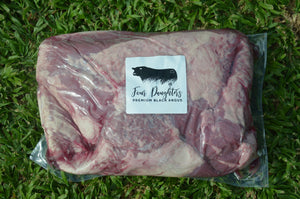 Brisket - $19/kg approx $57 (2-3kg) - July 14th, 15th, 16th Delivery
$19 per kg. Approx 2 - 3kg. Charged at Pick Up.
A popular and flavoursome cut! Our 150 Day Grain Fed Premium Black Angus briskets love to be cooked low and slow to ensure all the flavours are released in full.
HOW TO ORDER
This product is only available exclusively to our Pink Box Customers. Actual weight varies per pack, and final price based on per kg weight and is charged on pick up from the Truck.